Sushovan Majhi
Visiting Assistant Professor
George Washington University, D.C.
I am currently a visiting assistant professor of Data Science at GWU.
Prior to GWU, I was a postdoc researcher and MIDS lecturer at the University of California, Berkeley.
Welcome to my homepage. The site showcases my research and software projects, occasional tutorials, sporadic rants, and more.
Find my CV here.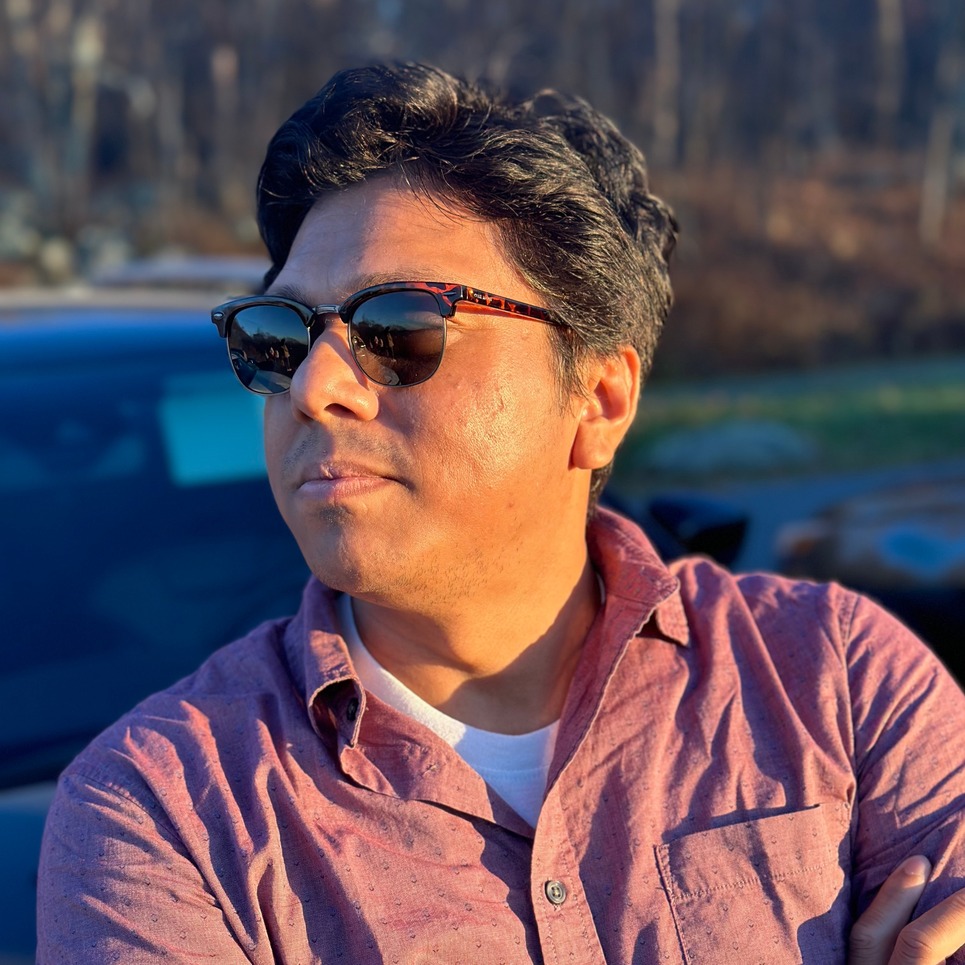 What's New
Oct 6, 2023:
My paper on geometric graphs is published
paper
by Journal of Computational Geometry.
Sep 28, 2023:
Finally, my
paper
with Henry is up on ArXiv.
Aug 23, 2023:
Presented at the Applied Algebraic Topology Research Network (AATRN) seminar. Watch it
here
.
Aug 3, 2023: Presented my paper at CCCG.
Aug 1, 2023: Joined George Washington University in D.C. as a visiting assistant professor of data science.
Jun 24, 2023:
After two years of waiting, my
paper
on Gromov–Hausdorff approximation is finally published by Journal of Computational Geometry.
Jun 23, 2023: Arrived in Gainesville, Florida to visit Henry Adams at UFL.
Jun 2, 2023: Two papers got accepted to CCCG!!
May 26, 2023:
The preprint of an exciting
paper
on Latschev's theorem in up on the arxiv.
May 15, 2023:
My
paper
on Vietoris–Rips near a metric graph is now published by Journal of Applied Topology.
No matching items
Education
Doctor of Philosophy in Mathematics
Tulane University, New Orleans, USA

2020

Master of Science in Mathematics
Tata Institute of Fundamental Research, Bangalore, India

2012

Bachelor of Science (Hons. in Mathematics)
Ramakrishna Mission Vidyamandira, Calcutta University, India

2009
Research
My research primarily revolves around the interface of mathematics and computer science. More specifically, my research is motivated by theoretical problems arising in topological data analysis (TDA), computational and applied topology, and computational geometry. I am also interested in solving real-life problems using tools from algebraic topology and geometry. My research interest also extends to applying TDA to other fields of science, like statistical finance and dynamical systems.
Research Interests:
Topological Data Analysis

Computational Topology

Applied Algebraic Topology

Computational Geometry

Pattern and Shape Matching
Statistical Finance
To know more, visit my research page.
Teaching
My teaching interests span a broad spectrum of fields—including foundations of data science, statistics, machine learning, computer science, topological data analysis. Here are some courses I have taught:
Introduction to statistics (undergraduate, Tulane University)
Statistics for data science (graduate, UC Berkeley)
Topological data analysis (graduate, NIT Sikkim, India)
Data mining (graduate, George Washington University)
Computer science foundations (graduate, George Washington University)
Algorithm design (graduate, George Washington University)
Find my teaching statement here.
Software and Computing
I am a coding hobbyist. I enjoy solving online coding challenges. Although Java is my favorite programming language, I usually code in JavaScript, Python, and R. Some of them are listed here.
Invited Talks and Presentations
I had been a big fan of Beamer for quite some time. Who wouldn't be when it comes to presenting slides full of math symbols? Although the math looked fancy and the audience was happy, the \LaTeX-based framework had also disappointed me quite often. I found the framework too restrictive to customize; my slides looked exactly like others'!
Features, that were lacking in Beamer during the time I broke up with it, were shining in Reveal JS. Since then, I have been using it, customizing it, and relishing it. Although, I prefer to edit the source code for my slides in Quarto and output them in Reveal JS format.
List of my talks and presentations: